Mike
Check out this photo at the 2004 Uechi camp. That's Bruce Witherel who was standing by me in Rory's class.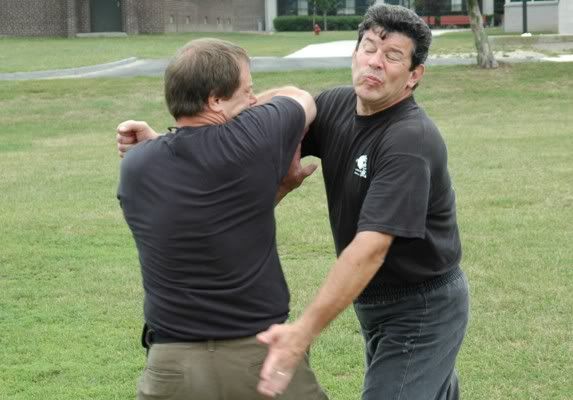 Yea, it's Uechi. This was Rory's "What I do to enter the space of a bad guy" class. He showed us three techniques, and they were all very, very familiar.
Rory didn't know squat about our style before he gave this seminar. But Bruce and I were standing by each other in the class, and looking wide-eyed at each other whenever he showed a technique. This isn't the first time that an outsider revealed something about MY style without knowing a thing about it.
Check out these two pictures, and see if you can find the Uechi kata where it comes from. Then see if you can figure out how it works. (HINT: It answers the question about the jump-back)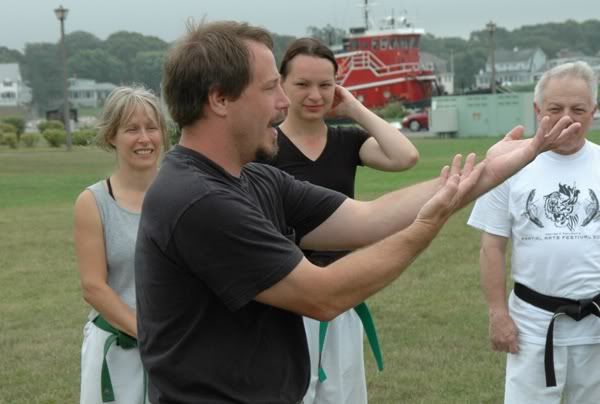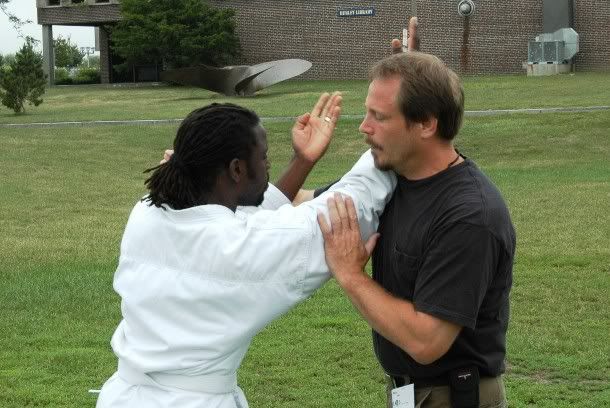 - Bill