Here it is Fedele...your Lamborghini Gallardo ...
1.Lots of Carbon Fiber inside and out.
2.Rear Wing addition.
3.Upgraded front end.
4.Black Wheels.
5.Glass engine cover.
5.Hydraulic lift front end.
6.Built in radar detector.
7.Color matched valve covers and break rotors.
8. All wheel drive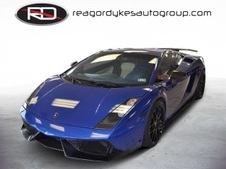 It looks like a rocket...what a great toy to have.
How fast can you go 0 to 60?
The built in radar detector has a diffuser, right? How does it work?
Congratulations my friend.