I think of closing the distance in tactical ways depending on whom and what I am closing into…and more important…what am I capable of bringing to the 'close'…
…and this capability changes with the passing of time as we age…
Then there are notable exceptions, such as in Mr. Rabesa. He is built like a Humvee truck and can hit like one, he always did. He would break concrete slabs with a straight punch in demonstrations.
Additionally, he has been able to harness the power of sanchin that flows from each of his Uechi techniques…combined with extreme body conditioning.
I bring this up to my students because It is of critical importance when training to close with someone.
And how do we train to close with an opponent…straight in...or at 'angles' that might be necessary to remain safe while placing us in a position of advantage…where we can either deliver our 'weapon' to the target…
or deliver the 'target' to A 'weapon'…
…think about what this means.
The basic tenshin movements of Sanchin, augmented with the more sophisticated 'angle' work of the subsequent Kata…remain of critical importance in 'closing' with an enemy.
Think of you, then think of someone like this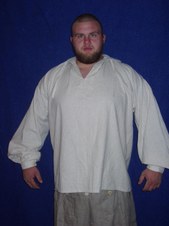 What will you need to take with you in order to close in and stop this guy who loaded with adrenaline and liquor is hell bent on killing you...and grinding your remains into dust like Mr. 'Syncerus Caffer' here...AKA the 'Black Death'
This guy will not only gore you or butt you to smitterins...he will with demonic fury...stomp you into the ground...until your body turns into a red ooze.