Stainless steel rod, tripod and our keyhole fire pit ready to work it`s magic. 20 feet from one of the most scenic lakes in the county...the wildlife will drool this night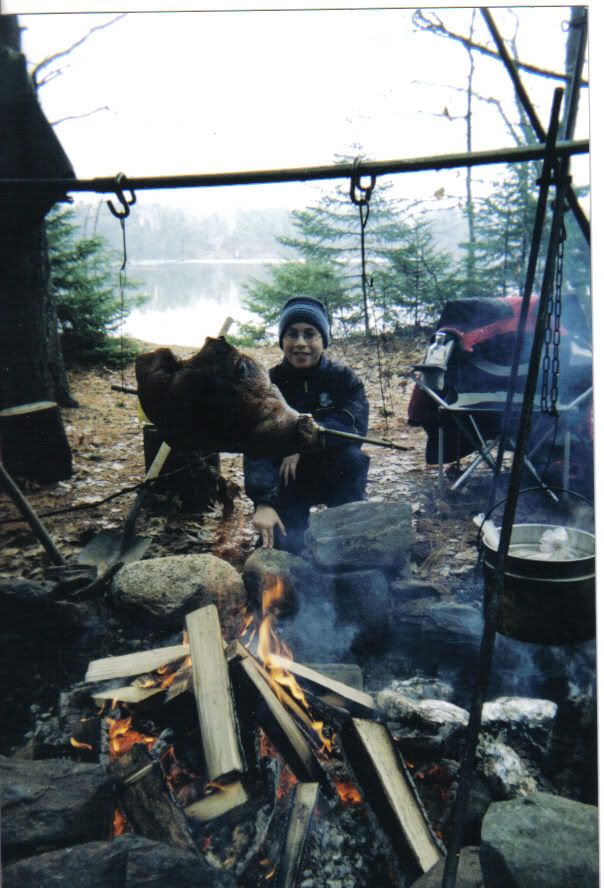 A few hours later...the wild life makes it`s way for the spoils.
The pot hanging on the chain holds a brew to wash down the tender meat
Buried in the coals a cast iron oven with a treasure inside...his cake baking and chocolate at that!