So in looking up something recently I happened to flip through a few of the pages at the front of the Okikukai's blue book that was released by Mr. Takamiyagi and others.
On page 119 is are the following images. I sure wish I could read the text. But the first looks to be related to a sanchin turning and thrusting motion that's in a number of kata and the second looks to be related to the opening of Seiryu and possibly a similar movement in Seichin.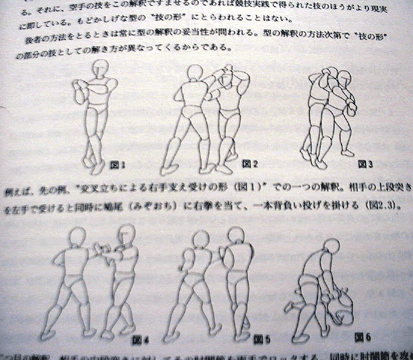 Of course the text could be saying what a terrible idea those movements are for all I know...but otherwise...happy throwing!