No longer with us.
Alan E. Kunian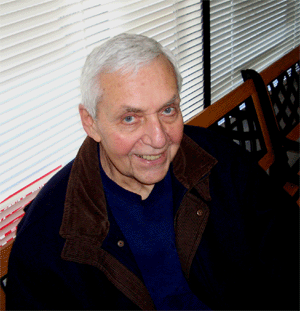 HOLLISTON - Alan E. Kunian, 75, of Holliston, died Friday, April 27, 2007, at UMass Medical Center in Worcester.
He was the husband of Marjorie E. (Doherty) Kunian, who died in April 2000.
Born in Lynn, he was the son of the late Hilda (Abrams) and Harry Kunian.
A graduate of Lynn High School and of Suffolk Law School, he worked as an attorney, specializing in real estate, in the Framingham area for more than 40 years. He served in the U.S. Army from Dec. 10, 1954, to Sept. 14, 1956.
Mr. Kunian had a passion for karate and had trained under George Mattson for many years and maintained his black belt status until a few years ago. He was a ham radio operator with the call name of KA1AL. He had a love of flying and was a licensed pilot. He also enjoyed automobiles and jazz music and had a great affection for dogs.
Mr. Kunian enjoyed spending time at his family home in York, Maine.
He leaves six daughters, Joan Kunian of Portland, Maine, Robin Murby of Manchester, N.H., Danna Porcella of Upton, Lynn Iarussi of Holliston, Laurie Marcinkiewicz of Medway, Lisa Matott of Harrisville, R.I.; two sons, David Shomphe of Farmington, N.H., and Bob Shomphe of Concord; 14 grandchildren, Amanda, Jessica, Meghan, Jamie, Alexandra, Courtney, Kurt, Taylor, Nicholas, Brett, Brooke, Christopher, Garrett and Madison; and one brother, Fran Langlands.
A service will be held Monday, April 30, at 10 a.m., at the Chesmore Funeral Home of Holliston, 854 Washington St. (Rte. 16), Holliston.
Burial will follow in St. Mary's Cemetery.
Instead of flowers, donations may be made to the American Cancer Society, 30 Speen St., Framingham, MA 01701.