Yup_ the FLIP_ difficult to talk, and to teach, and to even visualize ...and something that will make many students cringe when brought up in a class format or even to think of it. There have been some interesting discussions in the past about group attacks on my forum, with many people coming forth with their experiences from which to learn.
Many people don't talk about it, but out of any group of students there will be one or two who experienced a group assault.
My good friend Laird spoke of it on a ship where he was working, if I recall correctly...but the most terrifying was the one experienced by our friend 'Panther' who used to be very active on my page and once had his own forum as well.
To read Panther's rendition of the attack and of his survival only by his ruthless ferocity and vicious animalistic 'kill or die' mindset at that moment, I wish I could find that old thread.
And we also discussed once the group ambush upon two Uechi friends in a dark parking lot in Brockton, where one of them was dragged in the middle of the street at night being kicked and stomped while one of the punks was saying 'why don't we just shoot this mother f!@@'
I personally feel that a student must come to grips with this most critical aspect of survival when under attack by multiple opponents where you can easily die or worse, such as becoming a quadriplegic.
Our friend Rory Miller covers this in his teaching material very well and there is an article here about Violence and the
Triune Brain
that is very interesting to read:
http://chirontraining.blogspot.com/2011 ... brain.html
it is essential that the normal , decent human being who undertakes the study of self defense and close quarters combat, needs to ingrain a ruthless philosophy when called upon to survive such attacks.
Here's Rory
Quote:
Saying the words is one thing. Practicing the techniques (which boil down to cheating at an astronomical level) and giving yourself permission to do things that violate your monkey protocols... without those pieces it's all just words.

You can utterly destroy bigger, stronger and better trained people... but you can't outfight them. Those are qualitatively different things.

And as long as you are in your monkey brain and can't flip the switch (to either human for skill or lizard for ferocity, or both for something really special) you WILL be trying to fight as communication and, against a predator, you will lose.
I find that not too many people grasp this concept.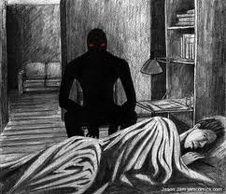 Criminals have no problem with this philosophy.