Hey Joe,
I just read the news of your promotion on the OKK website. Congratulations!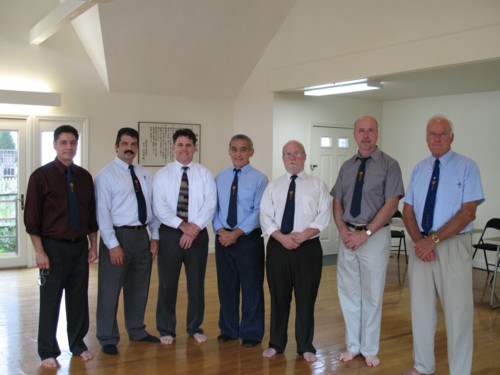 It seems you were in good company!
Joe was a great host to me out in San Diego a couple years back and is a strong and very dedicated student and teacher of Uechi. He has also graciously answered many of my questions.
So I actually have another question for you - when you first learned seisan kata - were you taught a little slide step forward into the knee strike?