Yes I realize I am a bit late starting a thread about Veterans' Day, however it has been a busy week. But there is something that I feel needs to be recognized about this year's Veterans' Day that from what I can tell was completely overlooked in this year's commemoration activities and news reports. This was the first year when there was no World War I veteran alive on Veterans' Day. The last documented living World War I veteran, Florence Green who had served as an officer's mess steward in the British Royal Air Force at the end of WWI, died on February 4 of this year.
Veterans' Day was originally called Armistice Day when the recognition was started in 1919, to commemorate the November 11 armistice that suspended the hostilities of World War I, so not having a veteran of that war alive this Veterans' Day, not to mention the passing of that generation of veterans, is significant.
In case anyone was wondering, the last WWI combat veteran died May 5, 2011 and the last American WW I veteran died February 27, 2011.
http://en.wikipedia.org/wiki/List_of_la ... by_country
This is a group of veterans that I think has gotten too little recognition, as WWI has become almost a forgotten war. Fortunately a 15 year project in Britain collected interviews with some surviving WWI veterans in the 1990s and 2000s, resulting in a fascinating video released in 2008, "The Last Voices of WWI: A Generation Lost", that mixes the interviews with original footage and some re-created scenes. I purchased a copy a couple years ago and coincidentally have gotten to use parts of it while subbing a history class at the college this week. Hearing these veterans talk firsthand about their experiences including why they signed up, what the training was like, what the combat was like, etc, informs the students on those aspects in ways my lectures and the textbook simply cannot.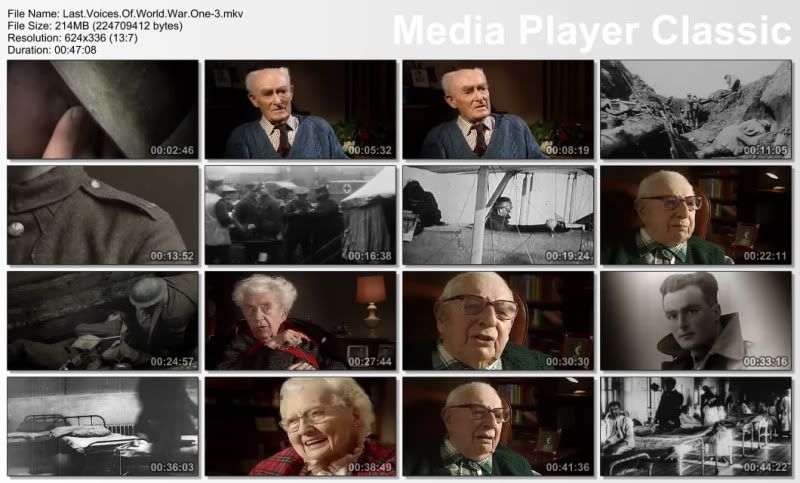 While Veterans' Day may be past, take a moment to think about the passing of this generation of veterans. They may not have been given a label like "the greatest generation", but what they accomplished was by no means shabby either.