Interesting, thank you Laird.
So you can conveniently find a blade in a life threatening situation and deploy it, you just can't carry one planing to do so.
OK. So say you are carrying this knife I have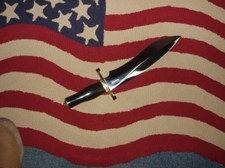 A Randall sasquatch Bowie...on your person...and an LEO stops you demanding to know what's the knife for...can you get away with your saying that is just a tool?